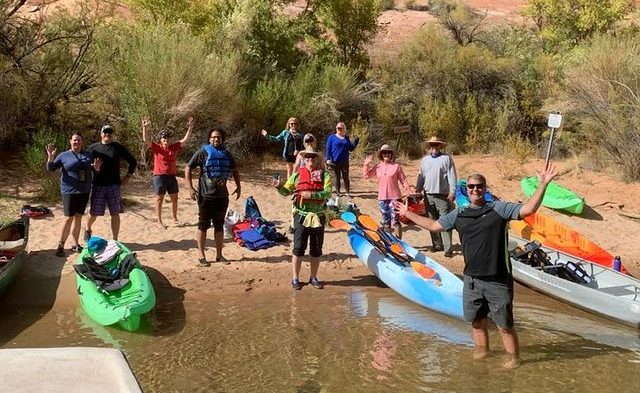 Lees Ferry Backhaul
We provide backhaul services at Lees Ferry, in Horseshoe Bend Arizona.
What is a Backhaul?
A backhaul at Lees Ferry is a motor boat trip up river with your gear, kayak or paddle board, or canoe. You show up at the dock and we haul you and your stuff up river so you can float down for an unforgettable experience!
What if you don't have a kayak? No problem! We have kayaks you can rent and all the gear necessary to have a great day kayaking Lees Ferry. 
How do I book a trip?
You can book a horseshoe bend backhaul trip completely online by clicking the green button on this page or call us at +1(435) 275-2925 to book over the phone.
How long does it take to kayak horseshoe bend?
It depends on where we drop you off, but for most people, you can do the whole river in 6-8 hours with a stop or two on your way down. The river runs at about 3 mph so you'll always be moving.
Where does the trip start?
We start at the boat ramp at Lee's Ferry. It's about 8-14 miles up river, depending on where you get dropped off. The trip starts and ends at the boat ramp, so there's no car shuttle or additional transportation necessary to do the trip.